Custom Gray Iron Sand Casting Part from China Iron Foundry with Green Sand Casting and Shell Mold Casting Processes.
Sand casting is a tranditional but also modern casting process. It uses green sand (moist sand) or dry sand to form the molding systems. The green sand casting is the oldest casting process used in history. When making the mold, the patterns made of wood or metal should be produced in order to form the hollow cavity. The molten metal then pour into the cavity to form the castings after cooling and solidification. Sand casting is less expensive than other casting processes both for mold development and unit casting part. The sand casting, always mean the green sand casting (if no special description). However, nowadays, the other casting processes are also use the sand to make the mold. They have their own names, such as shell mold casting, furan resin coated sand casting (no bake type), lost foam casting and vacuum casting.

We have different casting types for your choice. Part of the optional process for your project will be the selection of the casting process that will best serve your needs. The most popular form is sand casting which involves making a replica of a finished piece (or pattern) that is compressed with sand and binder additives to shape the final casting. The pattern is removed after the mold or impression has been formed, and the metal is introduced through a runner system to fill the cavity. The sand and the metal are separated and the casting cleaned and finished for shipment to the customer.
Sand Casting Capabilities at RMC Foundry
Description
Molding by hand
Molding by Automatic Machines
Max size of Castings
1,500 mm × 1000 mm × 500 mm
1,000 mm × 800 mm × 500 mm
Casting Weight Range
0.5 kg - 1,000 kg
0.5 kg - 500 kg
Annual Capacity
5,000 tons - 6,000 tons
8,000 tons - 10,000 tons
Casting Tolerance
On Request or Standard (ISO8062-2013 or GB/T 6414-1999)
Molding Materials
Green Sand, Resin Coated Sand
Casting Metal & Alloys
Gray Iron, Ductile Iron, Cast Steel, Stainless Steel, Al Alloys, Brass, Bronze...etc.
▶ Grey Iron Grades for Sand Casting at RMC Casting Foundry
ISO 185: 100, 150, 200, 250, 300

ASTM A48: NO.20, NO.25, NO.30, NO.35, NO.40, NO.45

DIN 1691: GG10, GG15, GG20, GG25, GG30

EN 1561: EN-GJL-100, EN-GJL-150, EN-GJL-200, EN-GJL-250, EN-GJL-300

BS 1452: 100, 150, 200, 250, 300

AS 1830: T150, T220, T260, T300
▶ Other Materials Available for Sand Casting
Ductile Iron: EN-GJS-400-18,

EN-

GJS-400-15,

EN-

GJS-450-10,

EN-

GJS-500-7,

EN-

GJS-600-3,

EN-

GJS-700-2,

EN-

GJS-800-2

Aluminium and Their Alloys

Carbon Steel, Alloy Steel, Stainless Steel or other Materials and Standards on request
▶ Capabilities of Sand Casting moulded by hand at RMC's Iron Foundry
Sand Casting Max Size: 1,500 mm × 1000 mm × 500 mm

Weight Range: 0.5 kg - 500 kg

Annual Capacity: 5,000 tons - 6,000 tons

Tolerances: On Request.
▶ Capabilities of Sand Casting by Automatic Molding Machines at RMC's Sand Foundry
Max Size: 1,000 mm × 800 mm × 500 mm

Weight Range of Sand Castings: 0.5 kg - 500 kg

Annual Capacity: 8,000 tons - 10,000 tons

Tolerances: On Request.
▶ Main Production Procedure of Sand Casting
• Patterns & Tooling Design → Making Patterns → Moulding Process → Chemical Composition Analysis → Melting & Pouring → Cleaning, Grinding & Shot Blasting → Post Processing or Packing for Shipment
▶ Sand Casting Inspection Capabilities
Spectrographic and manual quantitative analysis

Metallographic analysis

Brinell, Rockwell and Vickers hardness inspection

Mechanical property analysis

Low and normal temperature impact testing

Cleanliness inspection

UT, MT and RT inspection
▶ Post-Casting Process
Deburring & Cleaning

Shot Blasting / Sand Peening

Heat Treatment: Normalization, Quench, Tempering, Carburization, Nitriding

Surface Treatment: Passivation, Andonizing, Electroplating, Hot Zinc Plating, Zinc Plating, Nickel Plating, Polishing, Electro-Polishing, Painting, GeoMet, Zintec

Machining: Turning, Milling, Lathing, Drilling, Honing, Grinding,
▶ General Commerial Terms
Main workflow: Inquiry & Quotation → Confirming Details / Cost Reduction Proposals → Tooling Development → Trial Casting → Samples Approval → Trial Order → Mass Production → Continuous Order Proceeding

Leadtime: Estimatedly 15-25 days for tooling development and estimatedly 20 days for mass production.

Payment Terms: To be negotiated.

Payment methods: T/T, L/C, West Union, Paypal.
▶

Advantages of Sand Casting Process
Low Cost due to its cheap and recyclable mold materials and simple production equipment.

Wide range of unit weight from 0.10 kg to 500 kgs or even bigger.

Various Structure from simple type to complex type.

Suitable for production requirements of various quantity.
Metal & Alloys Grade for Sand Casting Processes
Metal & Alloys
Popular Grade

Gray Cast Iron

GG10~GG40; GJL-100 ~ GJL-350;

Ductile (Nodualar) Cast Iron

GGG40 ~ GGG80; GJS-400-18, GJS-40-15, GJS-450-10, GJS-500-7, GJS-600-3, GJS-700-2, GJS-800-2

Austempered Ductile Iron (ADI)

EN-

GJS-800-8, EN-GJS-1000-5, EN-GJS-1200-2

Carbon Steel

C20, C25, C30, C45

Alloy Steel

20Mn, 45Mn, ZG20Cr, 40Cr,

20Mn5, 16CrMo4, 42CrMo,

40CrV, 20CrNiMo, GCr15, 9Mn2V

Stainless Steel

Ferritic Stainless Steel, Martensitic Stainless Steel, Austenitic Stainless Steel, Precipitation Hardening Stainless Steel, Duplex Stainless Steel

Aluminium Alloys

ASTM A356, ASTM A413,

ASTM A360

Brass / Copper-based Alloys

C21000, C23000, C27000, C34500, C37710, C86500,

C87600, C87400, C87800,

C52100, C51100

Specifications Standard: ASTM, SAE, AISI, GOST, DIN, EN, ISO, and G

B
What Information Your Need to Calculate the Costs And Provide the Quotation of Custom Castings?
If possible, we request you provide us with the following information to provide our offer:
2D drawings with dimension tolerances and/or 3D models

The desired grade of the metals and alloys

Mechanical properties

Heat treatment (if any)

Quality assurance expectations

Special finishing requirements (if any)

Tooling if required or existing

Due date of quote response

Application of the desired castings or machining parts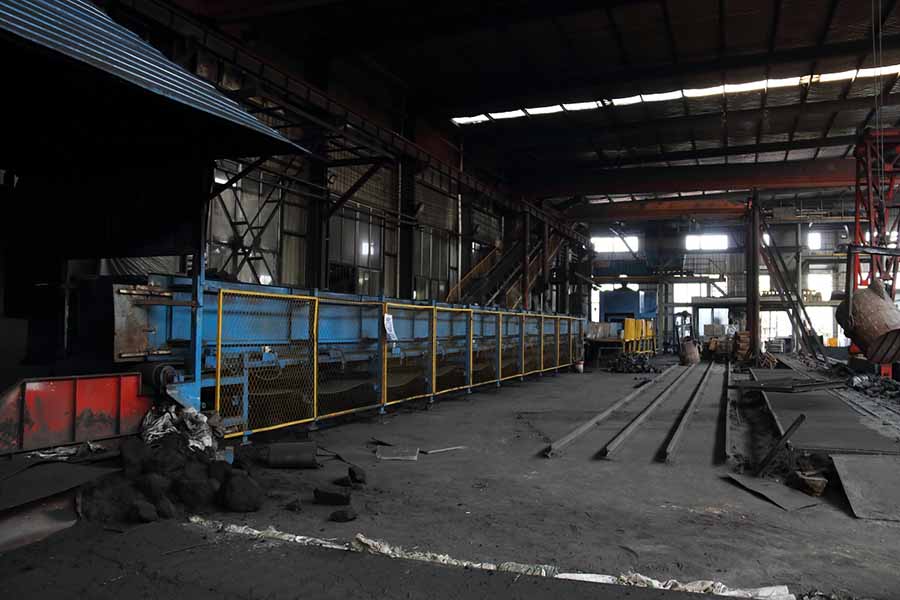 Capabilities for Casting at RMC
Casting Process
Annual Capacity / Tons
Main Materials
Casting Weights
Dimensional Tolerance Grade of Castings (ISO 8062)
Heat Treatment

Green Sand Casting

6000

Cast Gray Iron, Cast Ductile Iron, Cast Aluminium, Brass, Cast Steel, Stainless Steel

0.3 kg to 200 kg

CT11~CT14

Normalization, Quenching, Tempering, Annealing, Carburization

Shell Mold Casting

0.66 lbs to 440 lbs

CT8~CT12

Lost Wax Investment Casting

Water Glass Casting

3000

Stainless Steel, Carbon Steel, Steel Alloys, Brass, Cast Aluminium, Duplex Stainless Steel

0.1 kg to 50 kg

CT5~CT9

0.22 lbs to 110 lbs

Silica Sol Casting

1000

0.05 kg to 50 kg

CT4~CT6

0.11 lbs to 110 lbs

Lost Foam Casting

4000

Gray Iron, Ductile Iron, Steel Alloys, Carbon Steel, Stainless Steel

10 kg to 300 kg

CT8~CT12

22 lbs to 660 lbs

Vacuum Casting

3000

Gray Iron, Ductile Iron, Steel Alloys, Carbon Steel, Stainless Steel

10 kg to 300 kg

CT8~CT12

22 lbs to 660 lbs

High Pressure Die Casting

500

Aluminium Alloys, Zinc Alloys

0.1 kg to 50 kg

CT4~CT7

0.22 lbs to 110 lbs