Advantages & Disadvantages of Sand Casting
Sand casting takes advantage of sand's inherent compactability, refractory nature and recyclability to produce relatively inexpensive molds. Sand casting requires a relatively low investment and allows for quick tooling development and part changes at a reasonable cost. As a result, it's well suited for working through the evolution of designs and for lower volume production parts.

In RMC, we uses sand casting for parts made of grey iron, ductile iron, carbon steel, steel alloys or aluminium. Part weights can vary from tens of grams to hundreds of kilograms. The applications of sand casting parts range from small parts like gears, pulleys, connecting rods, brackets and propellers to large components such as pump components, pipeline parts, manifolds, engine blocks, cylinder heads and transmission cases.

We ensure our customers have the highest quality parts on time and on budget by providing full turn-key services, including assistance with design and material selection through heat treatment, machining, surface finishing, assembly and painting.

Apart from the green sand casting processes, we are also using other casting processes, such as pre-coated resin sand casting (hot shell and core molding) and furan resin sand casting.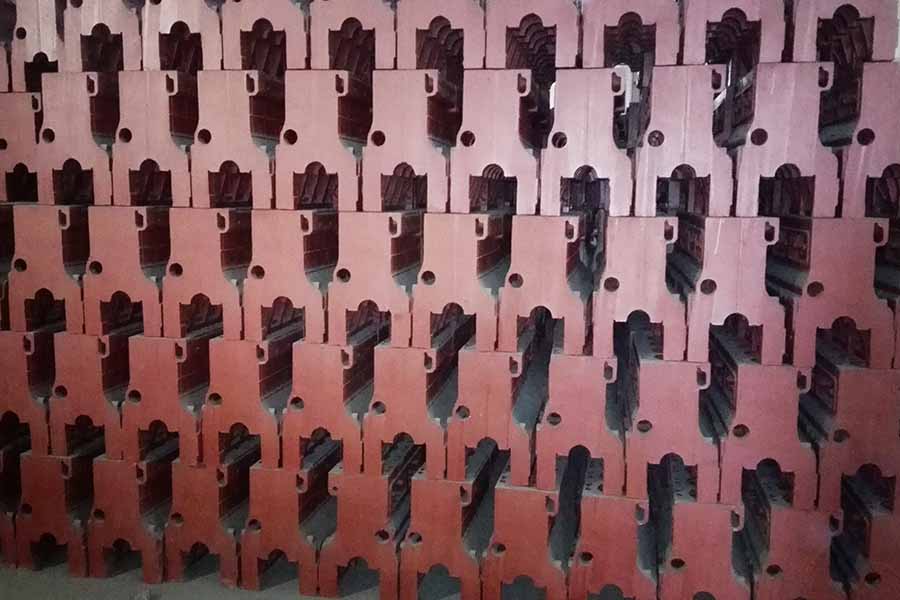 Advantages of Sand Casting Process
Low Cost due to its cheap and recyclable mold materials and simple production equipment.

Wide range of unit weight from 0.10 kg to 500 kgs or even bigger.

Various Structure from simple type to complex type.

Suitable for production requirements of various quantity.
Disadvantages of Sand Casting Process
Comparatively bad surface quality.

More casting defects

Bigger geometrical tolerances